Original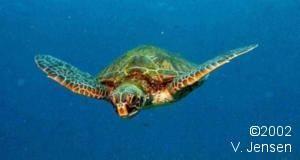 tutT1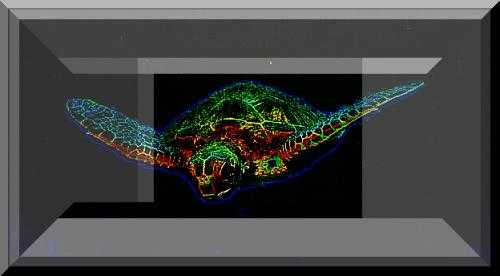 Dull 2x, Level 10/.09/45000
Edge Detect 1x1, Raise 180x80
Neg., Raise 160x60, Neg.
Border 12x12, Raise 24x24, Sunken 8x8
Optimize 29%

tutT2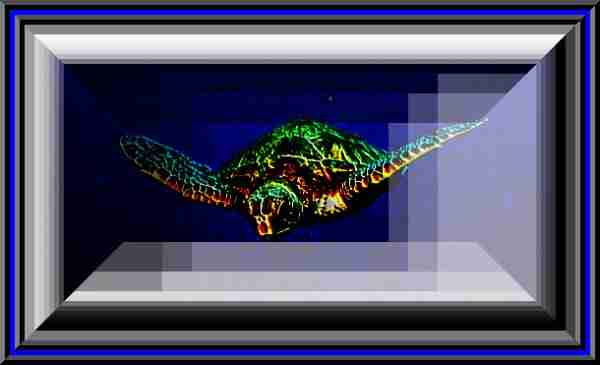 Normalize 2x, Shade 30x30
Level 10/.2/35000, Dull
Neg., Raise 170x80, 150x50, 120x30
Border 20x20 Black, Raise 40x40, Sunken 35x35
Raise 30x30, Sunken 25x25, Raise 20x20, Sunken 15x15
Neg., Raise 10x10, Frame/border/frame
Optimize 55%

tutT3
I wasn't finding much more to do with this turtle so I put my attention on Raise & Sunken and started getting some interesting results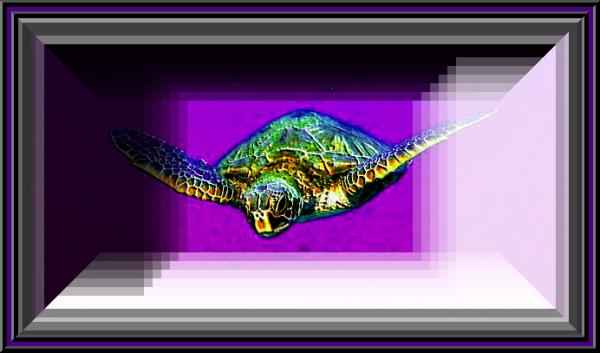 Normalize, Spiff, Shade 30x30
Hue 138, Brightness 120, Normalize, Dull 2x

Neg., Raise 180x80,160x60, 150x50, 140x40, Neg.
Border 15x15 black, Raise 30x30
Neg., Raise 20x20, Neg., Raise 5x5
Frame, Border, Frame
Optimize 37%

tutT3
I decided to try the sunken geometry all the way to the center of the image starting with 130x30, adding 10 each time all the way to 300x200. I should have realized from the previous results that I would end up with 50% blackness. Just before giving up I hit it with Edge Detect 7x7 and was happily surprised. This turtle may not have been the best subject for the following results but it's given me new ideas.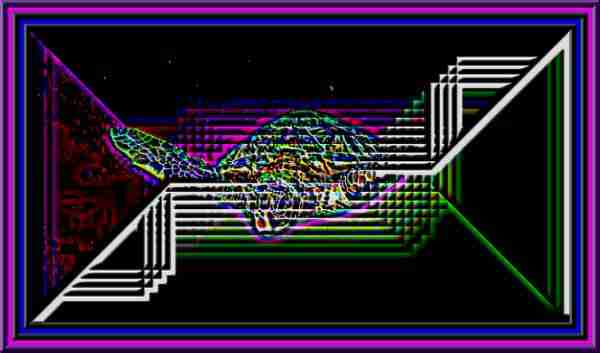 Same as above with more progressive sinking, then:
Edge Detect 7x7
Normalize, Dull, Normalize
Optimize 37%

tutT3a
That was so bazaar I decided to edge Detect tutT3 and this is what I got.


Same as T3 with Edge Detect 6x6
Shade 150
Dull, Normalize
Optimize 74%




To Page 1, dolphins, pilot whales & sea turtle
To Page 2, reef shark
To Page 3
To page 4, Octopus and divers